Ocean Partnerships Speed Networking "Pace Paradox in a Fast-Moving World"
October 31 @ 1:00 pm

-

2:00 pm

Join the Ocean Partnerships Network for another online Speed Networking event over lunchtime! After a 10 minute introduction to this month's theme, the Speed Networking begins and you will be paired up with different people for 7 minutes at a time over the course of the hour. A fantastic way to meet people outside your usual network!
Our aim is to connect people and foster collaborations. Ocean Partnerships recognises the need for practitioners from different disciplines to interact, exchange experiences and ideas. Based on key marine related themes, our events are designed to provide opportunities for people from the sciences, arts, policy, private and public sectors to discuss topics of interest, network and just have fun!
This month's theme has been chosen by Dr Mark James, MASTS Operations Director at the University of St Andrews: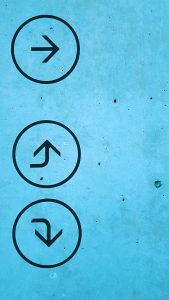 Pace Paradox in a Fast-Moving World

In our rapidly evolving world, we experience a mismatch between the speed of global and environmental change, technological advances and decision making processes. Many factors contribute to this imbalance which hinders the progress of positive initiatives, causing a delay in their implementation. As new realities unfurl around us at an unprecendented rate, our responses appear to lag behind.
Join us as we explore the challenges posed by this pace paradox in a fast-moving world and the potential solutions to bridge the gap between intention and implementation.

Not yet subscribed to the Ocean Partnerships Newsletter? Stay up to date regarding all upcoming Speed Networking events, Trainings and Webinars!